Give the Gift of Greenfield Reading Cards
Posted by Nathan Rugg
04/12/2014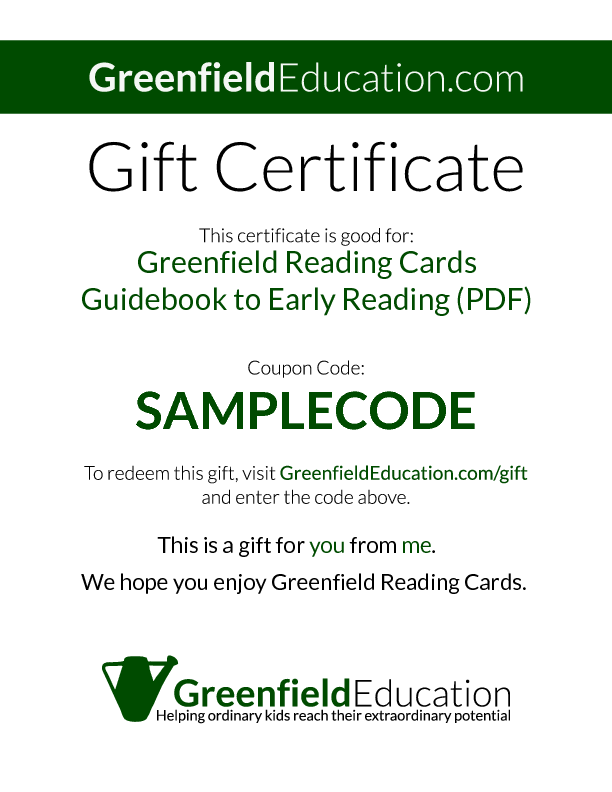 We are pleased to announce that you can now give Greenfield Reading Cards as a gift.
If you would like to give someone (or their new baby) our digital flashcard web app, just follow these easy steps.
First go to the sign up page.
Click the "This is a gift" check box just below the shopping cart items.
You will have the option to enter your name, a recipient's name, and a message if you wish. You can even preview the gift certificate online to make sure it is correct.
After you have entered your payment information, you will receive a PDF copy of your gift certificate with the activated unique gift code.
Now it is up to you to decide how to present the gift. Email it. Print it out. Stick it in a card. Wrap it up, However, you give the gift of early reading it can help the next generation reach their extraordinary potential.