The Thanks Giving Tree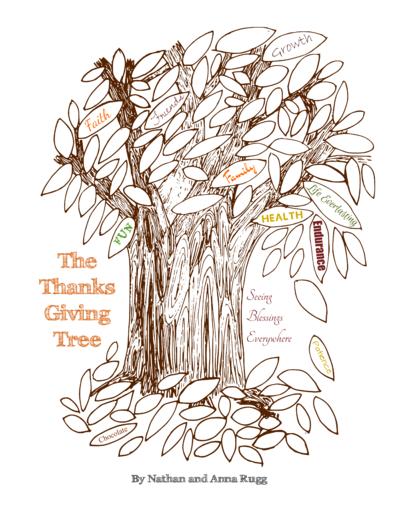 The Thanks Giving Tree: Seeing Blessings Everywhere is a short devotional book to help entire family focus on reasons to be thankful during the Thanksgiving season.
It is easy to go through life and miss the blessings all around us. Often we are focused on the things we don't like and wish were different in our lives, rather than thanking God for blessing us abundantly above anything we can ask or think. This little devotional helps point the whole family back to God and to see the blessings we have all around us.
The book is divided into seven sections each with a scripture reading, thoughts on thankfulness, discussion questions, and suggested hymns and activities.
It includes a variety of levels for the questions and activities to make book applicable for a wide range of ages.
Numerous Thanksgiving themed printables are included at the end of the book.
Samples
Sample Printables:
Chapters
Day 1: Giving Thanks to a Good God
Day 2: Giving Thanks in All Things
Day 3: Giving Thanks for Our Family (And Giving Them Back to God)
Day 4: Giving Thanks Even in Loss
Day 5: Giving Thanks for Enough
Day 6: Giving Thanks When We Have Enemies & Life Seems Unfair
Day 7: Giving Thanks for the Gifts We Have Received
Details
| | |
| --- | --- |
| Published: | 2014 |
| PDF Pages: | 73 |